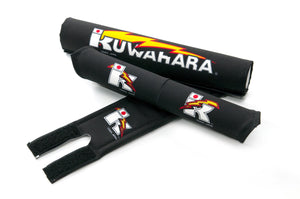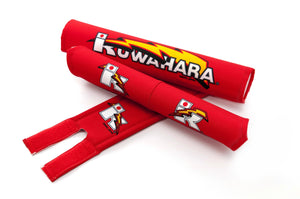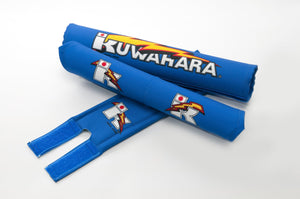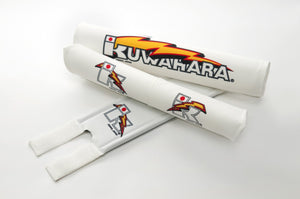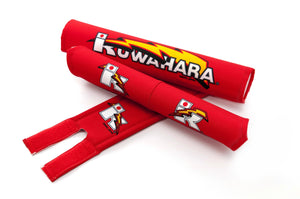 Kuwahara Pad Set New Black White Yellow Red Blue
Kuwahara's classic lightening pad set!  Perfect for your BMX restoration or your new KZ-01! 
Features V-bar pad, frame pad to fit chromoly frame and shorter stem pad to fit old school size compact necks.
Made by Flite in the USA under license from Kuwahara.